UHV DC withstand voltage test vehicle platform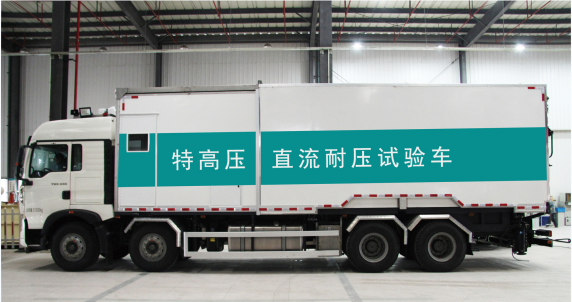 Core technology and innovation

1. Fully automatic "missile upright" deployment structure, no assembly, no auxiliary equipment, and the test deployment process does not exceed 30 minutes;
2. Intelligent induction hydraulic automatic control buffer technology, the erection process is stable, smooth and safe;
3. Airbag-type metal scale pressure equalizing cover, inflated and formed during testing, and deflated and contracted during storage and transportation;
4. The pressure doubler/pressure measurement adopts a micro-positive pressure nitrogen insulation structure, which is moisture-proof and non-toxic, safe in storage and transportation, and low in maintenance costs;
5. Asymptotic large-capacity automatic discharge device technology (optional for test platform);
6. The test vehicle is fully enclosed, automatically deployed, and tested on the vehicle;
7. Test platform automatic getting on and off technology.
Patent
l. A DC high voltage generator for vehicles (ZL201320015627.5)
2. A bladder-type metal scale ultra-high voltage equalizing cover (ZL201610630347.3)
Core technology and innovation
patented technology
Field Test
Fully automatic "missile upright" deployment structure, no assembly, no auxiliary equipment, the test deployment process does not exceed 30 minutes;
Intelligent induction hydraulic automatic control buffer technology, the erection process is stable, smooth and safe;
Airbag-type metal scale pressure equalizing cover, inflated and formed during testing, and deflated and contracted during storage and transportation;
Double pressure/pressure measurement adopts micro-positive pressure nitrogen insulation structure, which is moisture-proof and non-toxic, safe in storage and transportation, and maintenance cost is free;
Asymptotic large-capacity automatic discharge device technology (optional test platform);
The test vehicle is fully enclosed, automatically deployed, and tested on the vehicle;
Test platform automatic getting on and off technology.
A DC high voltage generator for vehicle (ZL201320015627.5)
A kind of air bag type metal scale super high voltage equalizing cover (ZL201610630347.3)
UHV DC withstand voltage test vehicle platform